Many years ago my wife and I were traveling in Europe and stopped for a night at a B&B on the coast of Ireland. After dinner, we conversed with a few other guests in the lounge. Upon returning to our room, we were just about to turn in for the night when there was a knock at the door. It was the host of the B&B, who excused himself and proceeded to say he needed to settle a bet. Some of the other guests had recognized my voice and were curious: Was it true that I was Mr. Walton? Overcome with the pleasure of being recognized, I admitted that it was indeed my voice that introduced each episode of The Waltons.
Being known for your voice has its advantages. Sometimes advertisers offer you fantastic rewards for reading their messages. Filmmakers seek you out to provide narration for their documentaries. And sometimes pretty young ladies in a department store will say, "I just love your voice."
I enjoy hearing that. So, finally we come to the point: I am now in the process of recording my book, The Avocado Drive Zoo, which is an account of my family's move from New York to Los Angeles, the pets we brought with us or soon acquired, and the culture shock that we had not expected in our new location.
You will find it here soon. Stay tuned! (And sign up and I'll let you know when it's launched!)
In the meantime, here are some videos to enjoy:

View the wonderful tribute video shown prior to my delivering the Commencement Address at the University of Cincinnati, Class of 2008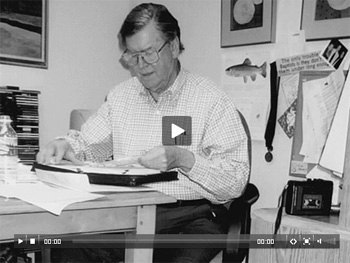 (CLICK HERE to read the complete Commencement Address)

Watch an eight-part (or any one of the parts!) oral history video interview,
brought to you by TV Legends