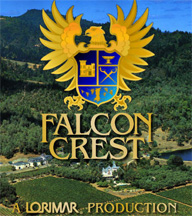 When Jane and I moved our family from New York to Hollywood, we fell upon lean times. It took six months before I could convince producers that I could write for film, so we had to learn what it was like in the low-rent district.
All that changed when The Waltons became successful. There was not only money to pay the bills, but there was money to invest. My business manager at the time bought a vineyard in m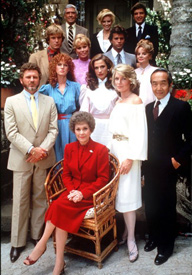 y name. It was on the wrong side of the tracks in the Napa Valley. The vineyard needed five years before it would provide income, and it was planted in red grapes at a time when chardonnay was the thing!
Still, it went to my head. I took every opportunity to casually mention "my Napa vineyard," as if I had two or three of them strung along the West Coast. And then one day I came to my senses and realized that the management, fertilizing, pruning, cultivating, and harvesting of grapes was extraordinarily expensive. And so I sold it without earning a dime.
Still, it gave me the idea for a television series called Falcon Crest. Again, I was fortunate to have an extraordinary cast; but if the Waltons were gentle backwoods country folk, the Falcon characters were devious, deceptive, dangerous, and demanding. Actors have wonderful gifts to give, and my Falcon people gave abundantly of their talent. Of course, most of them were such artful scene stealers that they should have been sent to jail! To this day, each of them is dear to my heart.

| | | | |
| --- | --- | --- | --- |
| | | | |