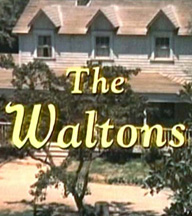 Looking back over fifty years of involvement in the television industry, one of my brightest memories is of creating and producing the landmark series, The Waltons.

In addition to the brightest and most dedicated writers, producers, directors, and crew in town, I will always be grateful to that unique group of actors who portrayed the characters inspired by members of my own family.

When we went on the air in September of 1972, many critics asked, "Who would want to watch an extended family from the backwoods of Virginia having a tough time of it during the Great Depression?" As it turned out, a great many people did, and in later years it was not unusual for us to reach an audience of fifty million viewers.

It was the audience that "saved" the show because when we went on the air, we were near the bottom of the ratings -- usually a fatal position for a new entry. The audience found the show and told their friends. Gradually we rose in the ratings until, only three months later, we were the number-one show on the schedule.

Fans continue to support the show even today, more than thirty years after it went on the air. And the audience is not just supportive, but involved. So in gratitude to the audience, I would like to share the work of one such fan, Julie Landis, and the tribute she made to the show.
.
LINE DRAWINGS OF THE WALTONS' CAST BY JULIE LANDIS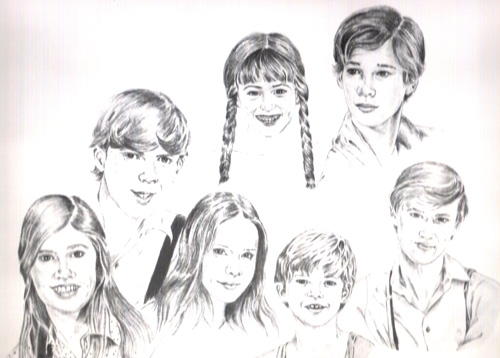 And here I am, on the set of The Waltons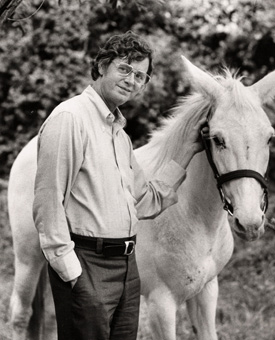 | | | | |
| --- | --- | --- | --- |
| | | | |